Volunteering in the spirit of empowerment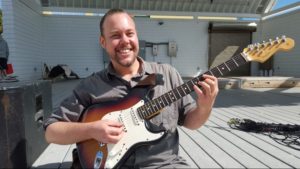 VIRGINIA BEACH, Va. (WVEC) — It's the musician's mission to inspire and uplift in a world that seems so full of anger and hostility.
"I feel there are a lot of things going on in the world right now that make people polarized," said musician, Brandon Wilson.
So, when he takes the stage now, Brandon's focus is writing and performing songs that are upbeat and positive.
"The most important thing that I hope that people will get through it is a message of empowerment and inspiration," Brandon said. "My whole thing is if you feel good you can do good and when you do good you're helping others and so now my big priority is feeling good and being happy and from there is where I try to see if I can ease someone's struggle or how I can contribute."
Brandon grew up with music in his genes. His father, Larry Wilson, was a singer and someone Brandon looked up to. He admits, though, growing up in the bar scene, performing in that environment, is something he'd like to leave in the past.
"The bar life is a tough life," he said. "It wasn't until my later years that I realized this was having an effect on me mentally and also my health, the late nights and the atmosphere."
"I totally had a shift in thinking as I'm aging," Brandon said.
Besides giving out positive vibes behind the mic., Brandon is also involved with helping children through RhythmMoves.org.
"Typically it's low-income neighborhoods but it's also educational facilities where we get kids inspired and we give them hands-on experience with instruments, drums," Brandon said. "It's been proven time and time again all of the positive effects that comes from music education."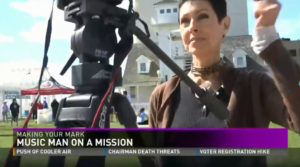 Because of the musical man he's grown up to be, his mother is his biggest fan.
"He's a good guy and he thinks about people from his heart," said Terry Wilson, his mom. "He always wants to see people happy and do something for them. He wants to lift them up and I think that's a great thing in life."
Images courtesy of 13 News Now WVEC