In the studio working on the new album
Optimism, cohesion, boom boxes and the making of Brandon Wilson's latest album.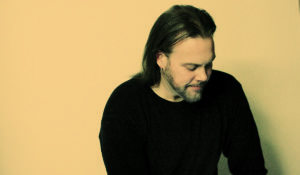 Laughing and twiddling knobs on the mixer with drums sticks in hand. "All I ever wanted to do was play as much music on as many instruments as I could," Brandon Wilson says, responding to a question about the new album. "I have always wanted to multiply myself so that there would be a deep and real understanding between the musicians performing and developing the tunes, this is what I do in the studio."
When asked about the lyrics to the song "As I Rise," which may explain Wilson's recent transformation: "It all begins today/I'll grant my clemency from prisons of my mind/I'll walk right through the gates/Into a life I love a life I will design" Wilson turns to explain "I received a call from a friend who had been in radio for years. She asked me if I could write something that might be used as an intro for her radio show that would empower a historically oppressed community in the Caribbean. I was incredibly surprised, I had never done anything in the past that would suggest I might be capable. After getting off the phone, the song started writing itself and in no time it seemed like the track was finished, it was as if it had literally been given to me. It came out of nowhere and was better than I ever imagined. I sent the rough unmixed draft to her and she loved it and is using it regularly in all its rawness. She is the only person that has this version of the tune and the only person that will ever have it." Wilson says laughing "It was all a huge gift and something that really was a blessing. It was the thing that really propelled me into working more seriously on this new album. I owe her big time."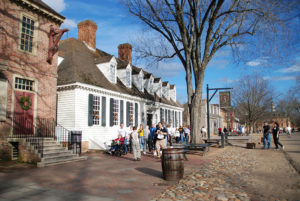 It's a clear and sunny day in the middle of winter in Williamsburg, Virginia, where Brandon was born and raised, the son of a full-time working musician. We have gone to the historic district where Brandon spent days as a child, to continue our conversation. Wilson has been focusing on photography and film production for the past few years and has retreated from the stage. His last public performances were in the US Virgin Islands, an obvious influence on his latest album, yet to be titled. Now walking passed the Kimball Theater on Duke of Gloucester Street, where his album Live from the Kimball, was recorded before a sold out audience in December of 2008 at his solo debut performance. "That was where it all began" says Wilson. "It's a really cool venue with a great team running the stage."
It's easy to see Brandon is an adamant optimist not just in conversation but in the music of the new album. It is difficult to catch the multi-instrumentalist and producer without a smile on his face and some sort of encouraging commentary. He says "I want to create music that is conscious and really offers something positive to the listener. I also want to make music that feels good, it's got to feel good."
How would you describe the new album?
Well, it's truly me, through and through. The new album will reflect a scenario of a person facing themselves and the world with eyes open. I am integrating different styles and cultural elements so it will be a totally new sound. The concepts deal in phronesis or practical wisdom or truths. It really touches on the key points of my personal unfoldment, things I feel are important to share with others. Aside from all of that heaviness, it is going to feel good, there will be some ska, some reggae, some ballads, of course some groovy funky stuff and some more exotic elements. It has to feel good because I plan on taking it to the stage. It's going to groove because I am performing all of the parts so, the groove cohesion should be extremely authentic which I expect will translate to a very fun live performance.
How does performing all of the parts on the album differ from enlisting other musicians?
Well the biggest difference is in the overall cohesion of the process. I also never have to explain anything or worry about scheduling. Some mornings I am up at 6AM to begin work other times I am just getting started at 11PM. Morale is always high and there is almost never any disagreements. For me this really all about cutting out dependencies and becoming a person that is independent and empowered. I want to be as fully accountable and efficient as possible so, I don't involve others until it is absolutely time and if they don't show up when it is time, I do it myself regardless. I feel "If someone else can do it, I can learn to do it." It's a lot of work and a lot of learning but the results will speak for themselves. The ease of production and quality in every track is there like never before.
When did you first begin singing?
Well I remember my father taking me to a pool hall in Norge one afternoon for a father son day. He was teaching me how to play pool when a song came on the jukebox that just floored me. The voice and feeling was like nothing I had ever heard before and I knew in that moment that was what I wanted to do in life and that was how I wanted to sound. I was about 7 years old, the song was "Sitting on the Dock of the Bay" by Otis Redding. I asked my father if he would teach me how to sing and play that song and that's really the moment it began. Before that, he used to bring me up on stage to sing songs with him but it was not something I really felt passionately about, it was kind of like being asked to take the trash out or something.
How did you get into music production?
It all started when I was about 9 years old. I had learned to play a little guitar and a little drums and could sing a few songs. I wanted to know what it sounded like to listen to all of the parts together. We had a couple of tape cassette boom boxes so I took them to the garage and would hit record on one and play the drums, I would play that one back, hit record on the other and play the guitar and do this over and over again adding in new layers. I didn't realize at the time what I was doing was multi-track music production for me it was just a clever little hack that was just doing what I could with what I had. I did this sort of thing for years on second hand music gear mostly given to me by my father until I finally got a multi-track hard disk recorder and a Korg Triton. I used these two to produce my first 3 albums and began doing small tours.
When can we expect this album to be released?
I expect to have everything ready for release in March. I will be releasing singles until then but the whole thing will be out in March.